vrs-SSP continuously open during the 2021 lockdowns in Austria, Slovakia and Czechia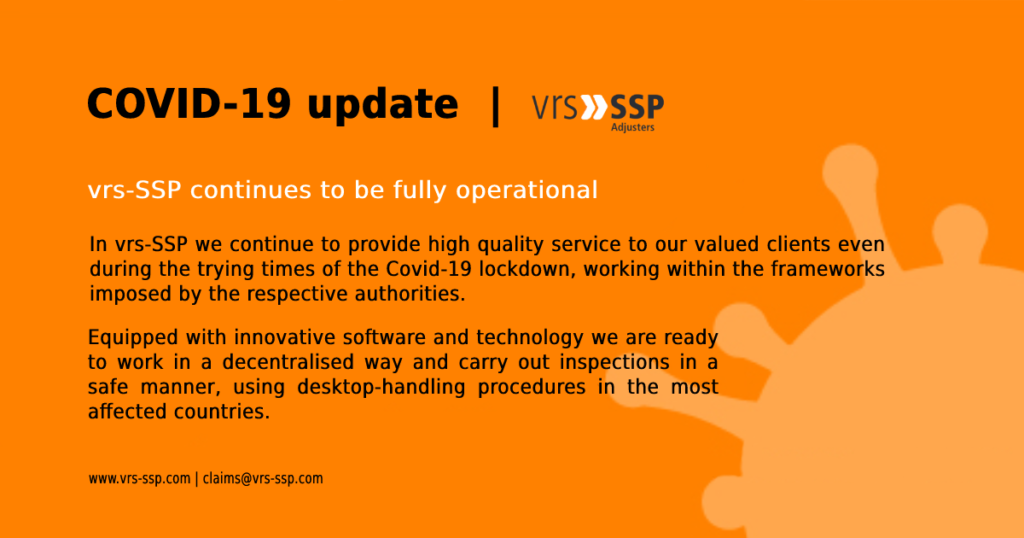 vrs-SSP is here to support your claim handling even during the 'hard lockdown' in Austria and the partial lockdowns in Slovakia and the Czech Republic, in force in November and December 2021 .
All our offices remain fully operational and can be reached during our usual business hours. Survey appointments are held in compliance with the imposed and recommended protective measures of the respective authorities.
The safety of our staff and clients remains to be a top priority. In case of questions or concerns please do not hesitate to contact our office at claims@vrs-ssp.com or get in touch directly with our local team.