vrs-SSP supporting insurers with handling of snow load losses after heavy snowfall in Austria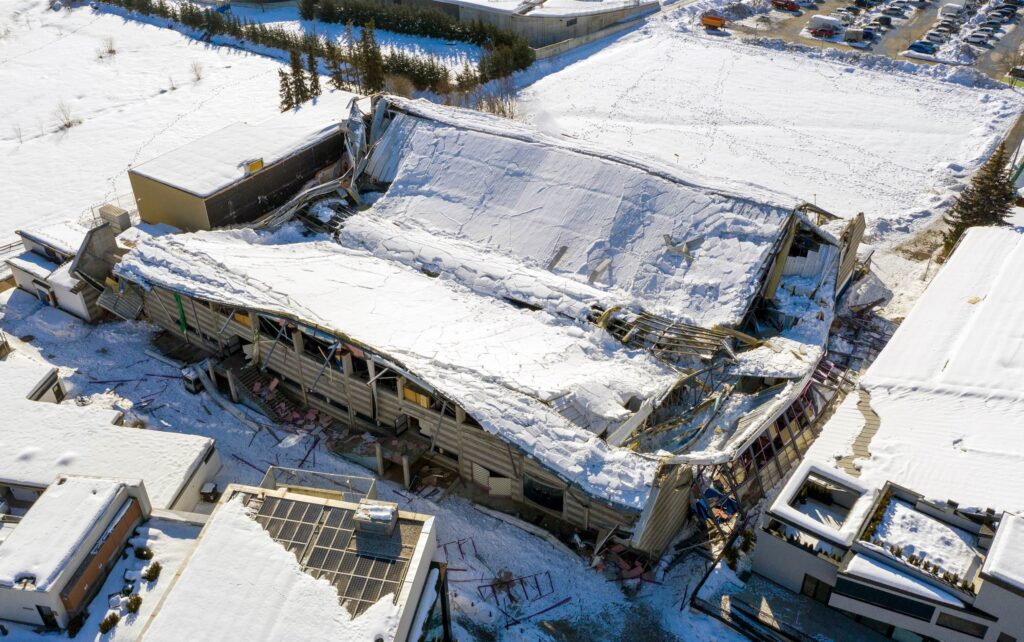 In the first two months of this year the Tyrol and Carinthia in the southern part of Austria received an immense amount of snow, rendering it to a fairytale-like winter wonderland. Nevertheless, although fluffy white snow is a delight to look at, an excess of it can cause serious damages to building structures. Some of those, e.g. the collapse of a roof under the snow load is immediately noticeable, while others may be hidden for a while and only become evident when e.g. precipitation losses occur.
Thanks to our diversified team of specialists we can flexibly tailor our services to suit the individual requirements of each snow load claim and the need of our customers, from a loss assessment through structural review, proofing for planning and construction defects, to the proofing of possibility of recovery, if needed.
Furthermore, the close cooperation of our in-house team of experts, structural, civil and mechanical engineers across all of our 17 offices throughout the CEE region ensures a coordinated and swift response, as well as an efficient and cost-effective claim handling for snow load losses of any scale.
We are here to support you in your claim handling. For assignments and questions please contact us at claims@vrs-ssp.com or contact our local team directly.