vrs-SSP Market Event and Conference, Bucharest 2022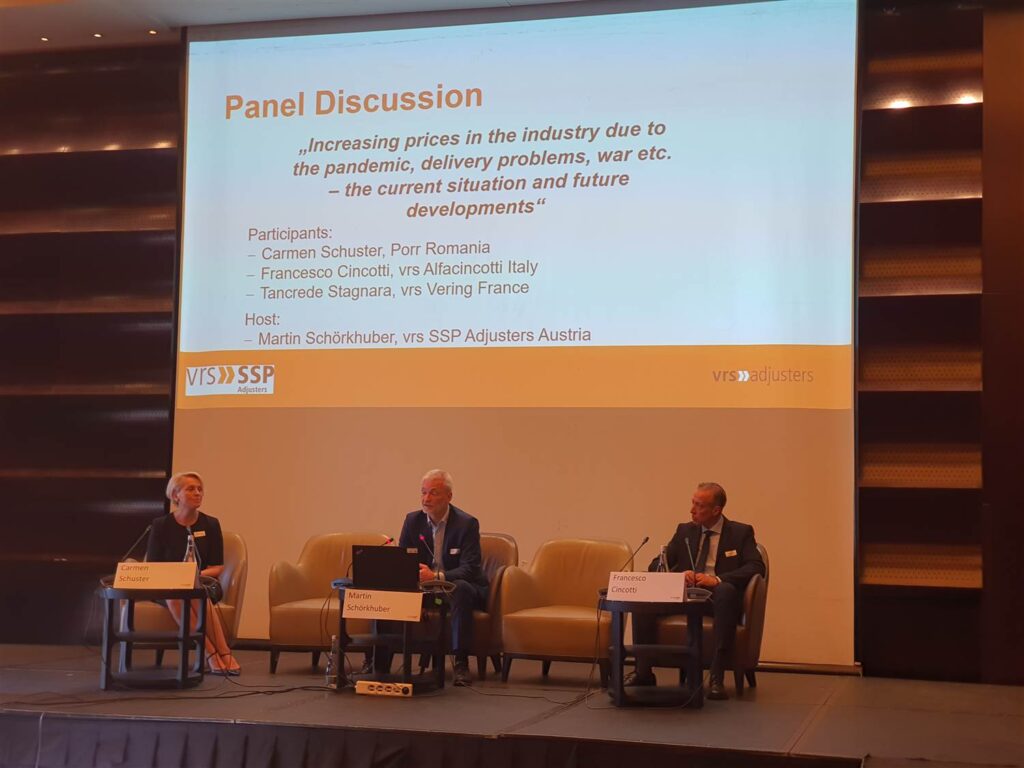 Climate change, natural catastrophes, increasing prices in the industry due to the pandemic, material shortages, delivery problems, war, etc. These were the main topics of the vrs-SSP conference held in Bucharest, Romania last week, which gave expert insights into the present and future developments of the loss adjuster market.
Among the presenters (in order of the programme schedule):
Many thanks to all the participants for their valuable input.